Xiaomi presented Redmi Fitness at a conference dedicated to the 10th-anniversary of its founding on 3rd April of 2020.
This new gadget work similarly to the previously released Mi Fitness Band. It supports built-in USB type A charging connector, and not have a separately charging capsule. The bracelet and display are made in one case and cannot be separated.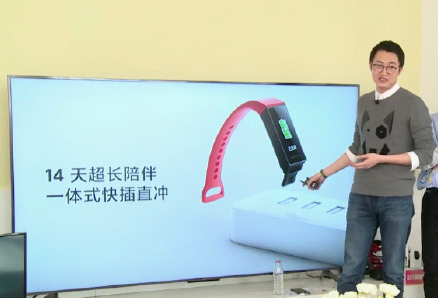 The Redmi fitness band always depends on its battery timing so, therefore, its representatives claim that the gadget will be able to last up to 14 days. This wristband can track heart rate and sleep quality. Redmi Fitness band will not contain an NFC module for contactless payments.
This bracelet designed in a rectangular screen shape, measuring 1.08 inches (2.74 cm), which shows time, notifications and activity information.
The Xiaomi FItness band will be available on sale from 9ht of April 2020. Its price would be $ 13 on sale, However, it retails price is $14. While this Xiaomi gadget will be available in four different colors black, blue, orange and olive green.